6 Steps to create an effective innovation strategy
Written by Anderson Niu
May 1st, 2020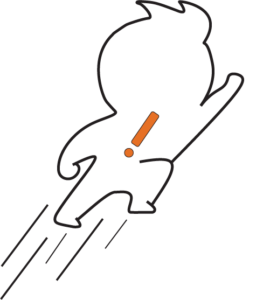 Quick question:
What qualities do you have that make you unique?
When it comes to having a business, promoting your uniqueness opens room for competitive advantage, and, if managed properly, it has a great potential to lead companies to their main goal: PROFIT.
On the personal level, being unique can also turn into a competitive advantage. You can be the best player, an excellent speaker, a talented artist, and much more.
There are plenty ways to differentiate ourselves from others, whether it is a new technique, an authentic approach, an original design… Innovation starts with the will to change.
Here I bring 6 steps that will help you to create your innovation strategy, which you can implement either to eliminate the limits imposed by your competitors, or to discover unexplored markets.
1)   Identify the problems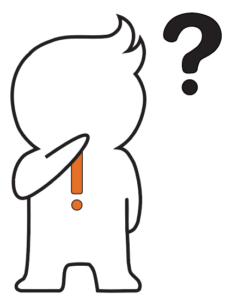 Innovation exists because there is a need for a change. This applies to you, to your company, and to your customers. Nevertheless, this need can be perceived or created, and together they are the reason for innovation strategies to exist. Take a look at the two types of needs:
Perceived needs: Perceived needs relate to pre-established values that normally require considerable effort to achieve. 
They are basically ideas reinforced by values already established. Health, fitness, happiness… All of them are already considered important to us. Once you promote something that helps people to achieve those goals, you make them realize that they need your service or product. 
Everything that we do has a way to be optimized, and such improvements are usually innovations that revolutionize the market, generating possibilities and creating new problems to solve. Just like what the internet did. Can you imagine the world nowadays without internet? 
…I know. Totally different right?
Created needs: Created needs relate to problems and values that are part of a process and can be usually achieved with little or no effort. 
They represent the generation of a new value, followed by a unique solution, to solve an unfamiliar problem. Specialists refer to them as "radical innovations", one of the many  types of innovation.
The internet is a good example of this: it introduced a new system, generating possibilities, followed by problems never faced before its appearance. This brought convenience and flexibility to users, allowing them to find and create their own opportunities.

2)   Analyze the possibilities
Depending on the stage that your service or product is, there are basically two different ways to analyze your opportunities for building your innovation strategy: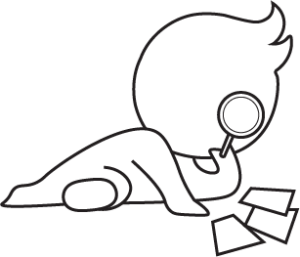 If you are starting a business, you should initiate with the popular SWOT analysis and find out the potential attributes to focus on. The SWOT is known as "Strengths, Weaknesses, Opportunities, and Threats", and helps the company to understand internal and external factors that can affect its strategy. 
If you are already established in the market, your approach should be to check your actual business model and compare its results with the main competitors. This approach is essentially to detect ways to innovate your deliverables, compare strategies, and analyze the business models adopted in the sector. Benchmarking is a good method to gather these results.
Here are some questions you should ask yourself for this step:
What else can I do for my main clients?
Do I need a new process to deliver my product or service?
What can I do to increase my performance using my actual process?
3)     Develop your creativity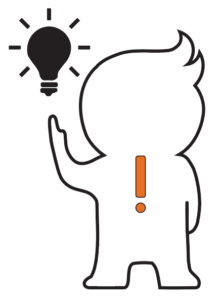 Put this brilliant mind to work! You are unique, and once you are aware of your most exceptional strengths, you can use them wisely to either motivate yourself or find creative ways to influence your customers.
Here are some questions you should ask yourself for this step:
Do I need better results or different results? In other words, Do I need to improve or to change?
What can I do differently without compromising my available resources?
Choosing to base your actions on your competitors' moves is OK if you want to "survive" in the market. However, if you want to innovate, this is far from being a good option. Reactive strategies take away your originality from customers's perception, and,the more original your strategy is, the more likely you are to stand out among your competitors. 
Being able to come up with innovative ideas and plans sounds amazing, but it is not an easy task. In order to do so, you must learn how to develop your creativity, so you can organize your ideas and find better solutions. To learn more, click here: 6 essential skills to develop your creativity.
4)     Build a strong value proposition
After defining the main objectives, it is time to create the value proposition that will be your trademark. Definitely a consistent and convincing message. This is how you generate interest.
Moreover, a value proposition must be clear and announce a real offer. This is how you build trust.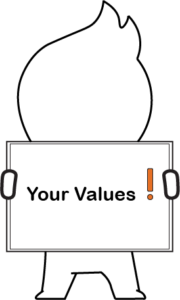 It is crucial to know what type of language you should use to communicate with your public. The way you provide information reflects your vision towards your goals.
Without a strong message to communicate with the market, and a proper language to make it accessible, there is little room for differentiation and, consequently, no room for autonomy.
In fact, a good way to test the efficiency of your value proposition is to verify if it allows the creation of a powerful slogan. On the other hand, if your company provides a wide variety of services, you can focus on one of your strongest skills or your main service, and invest in its value creation. Once you have it well defined, you will be able to create your innovation strategy.
Here are some questions you should ask yourself for this step:
Does my product make my customers think about my value proposition?
Is my product aligned with the company's values?
5) Focused goal – Flexible strategy
Every notable strategy has a focus. Companies that have their products and value proposition clearly defined have more opportunities to differentiate from their competitors.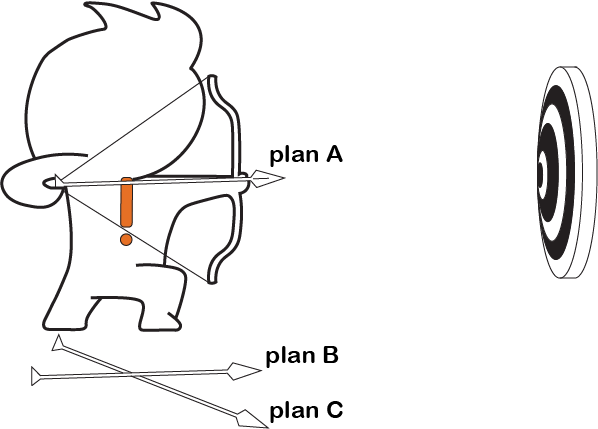 In order to achieve competitive advantage, focus is indeed important, but whenever we deal with innovation, we are dealing with the unknown, and, consequently, with change and risks.

To manage risks and understand the big picture of our strategy, we need to consider the flexibility of the process, which will give us more adaptability to react to changes and keep us focused on our main objectives.
When a business strategy lacks focus, its cost structure tends to get higher over the years, affecting the implementation and execution processes. So, try to find easier and more flexible ways to execute your plans.
Here are some questions you should ask yourself for this step:
In how many ways can I produce or provide my products and services?
Where am I focusing my resources right now to solve my problems?
6)     Communicate your strategy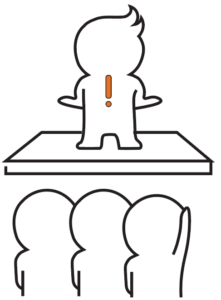 The final step involves leadership and recognizing that innovation strategies must evolve and be explained properly.
Change represents risk and, within an organization, people react differently to it. Leaders should understand that there is a way to communicate that the change is not only necessary, but also valuable and achievable.
The way messages are communicated can significantly affect the success of a project. Knowing your team helps to identify the groups who are more likely to adapt fast, the groups that need time, and the ones who also need guidance to perform and follow up with the changes.
In addition, as the market evolves, our strategies must evolve accordingly. A good innovation strategy must be flexible enough to adapt to radical changes. Nevertheless, it is also important to maintain a specific goal to guide its development without losing focus.
Here are some questions you should ask yourself for this step:
Am I prepared to deal with all the necessary changes right now?
Are my stakeholders willing to adopt changes and additional roles?
Leadership is all about influence. It connects people, inspires development, and contributes to create positive corporate cultures. People look for motivation, so be your team's role model and show them how important the change is for you and for the group.
Did you find this article useful?
Let us know your insights in the comments below.