How to deal with Information Overload
Written by Anderson Niu
April 1st, 2020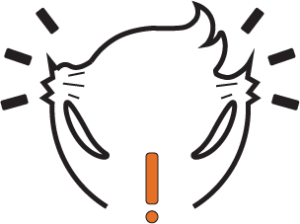 HOW TO DEAL WITH INFORMATION OVERLOAD
When was the last time that you felt overwhelmed with information?
I am talking about that feeling when you have a lot of things to do, not so much time, and you simply do not know where or how to start.
Creative people tend to experience such problem more often than logical thinkers do; however, while some people know how to deal with  information overload naturally, others struggle to organize their thoughts and end up not finishing what they were supposed to do. That is when procrastination comes up into our lives.
Unfortunately, for some people, feeling overwhelmed is more than just a temporary mental condition. There are individuals that take this feeling as a way of life, and it can become a serious problem when it starts to affect a person's career or relationships.
Take workaholics for example. By keeping their brain constantly active with responsibilities, and maintaining high productivity standards, they live a fast pace of life that many of them do not even have control of it anymore. Having something to do is part of their routine, and it requires a tremendous effort to break that cycle.
Another group that shares this kind of mindset are the perfectionists. That's right. They are hardly satisfied with their results, which brings them to a higher level of self-judgement. In fact, the perfectionists tend to punish themselves with more work, so they can fool their brain by convincing it that a task is incomplete, and find a reason to keep going, and going…
These two groups of people represent a considerable portion of the population, but no matter how good we are in organizing our thoughts and tasks, we always end up a little bit overwhelmed if the circumstances are not in our favor.
Nevertheless, there are several methods to organize your thoughts, but you must prepare yourself for some radical changes in order to apply them successfully. Here I bring five steps you should follow to organize your ideas in order to deal with information overload and increase your productivity.
1) ORGANIZE YOUR THOUGHTS
To make sure that you are able to organize your thoughts, you must have a clear idea of what you are going to do with them.
Are they ideas to be developed? If yes, are they necessary? For when?
Are they problems that might show up?
Are they solutions for a problem? Do they relate to a product or to an activity?
If your thoughts are work related, according to Daniel Levitin in his book "The Organized Mind", you should ask yourself the following questions:
Do I need to do it right away?
Can I delegate it?
Can I postpone it?
Is it important for now?
The idea suggested above with the questions is to define some categories for our recurrent thoughts, and try to find a way to separate them into visual cues, so long as we have access to a smartphone or pen and paper.
By writing down our thoughts, we are able to filter the information we need for specific situations; Moreover, it allows us to visualize the big picture of the problem. Project managers also use this principle when prioritizing tasks.
In order to organize random thoughts, some people prefer to list them in bullet points, others like to write a story about the situation, others enjoy to draw them…
What about you? How do you register your thoughts?
2) KISS – KEEP IT SHORT AND SIMPLE ;)
It is also important to remember that if you are having problems to organize your thoughts and tasks, it will be definitely harder for others to understand or help you. 
The key solution for cleaning your mind from random thoughts, and learn how to deal with information overload, is to work with fewer problems at a time, and find ways to be as assertive as possible on your explanations. Moreover, I am not only talking about your direct communication with others, but, most importantly, explanations you give to yourself.
As an example, if you are having trouble to speak in public, shaking legs, or forgetting what to say, you should ask yourself why you are feeling that, and the answer should be a sentence with less than 5 words. A good answer could be "I still fear failure", or just "Lack of self-confidence". This exercise is good to simplify our thoughts and shrink the information until it becomes a simple sentence. The best part of it is that we can apply it in many different situations.
Now… What about a challenge for you?
Next time you start having recurrent thoughts that need to be managed, try to ask yourself questions such as "why am I feeling that way?" or "what will I do with this?", and  challenge yourself to find answers with no more than 4 words. This will help you to simplify your thoughts and, as a bonus, will help you to improve your communication skills.
3) AVOID MULTI-TASKING
One of the worst myths you will hear out there is that you must be good in multi-tasking to succeed. How many times I have personally seen job offers stating that they need "a person able to multi-task and to work on a fast pace environment under pressure".
Knowing how to multi-task is definitely a must, but there is a right time for taking advantage of this hard skill, once it requires a huge amount of mental energy, which our body is not prepared to handle it on a daily basis.
Although we can train our brain to process information faster, we should not exhort our mind with constant brainstorming or many simultaneous cognitive tasks, and the main reason for this concern is that it can significantly affect our performance.
So, how to deal with information overload in this case?
Multi-tasking can be the solution for a lot of problems, but if you need to avoid getting overwhelmed with information, the best approach for you to adopt is to train your focus to make sure you do one task at a time, so you can concentrate all your energy on that one activity. Consequently, you will be more likely to maximize your results.
If you are constantly multi-tasking and you still find it difficult to focus on fewer activities, or even to start and finish an endeavor before starting another one, try some creative and unorthodox approaches to deal with your difficulties slowly. It is also important to keep track of the improvement until you notice some signs of adaptation.
(If you want to learn more about FOCUS, write in the comments below)
4) — USE YOUR ENERGY WISELY
We all have a daily amount of energy that our body produces through its chemical reactions, and it is crucial for us to be aware of them in order to use our energy properly throughout the day.
Every doubt that we have, as well as every decision that we make, consumes a certain amount of our energy, and there are many ways to illustrate this fact.
Take Steve Jobs and Mark Zuckerberg for example. Both decided to simplify their decision-making by eliminating factors that would require them to select options, such as choosing what clothes to use in the morning, or what to eat for breakfast. They did this by standardizing their clothes and diet, so they would always choose the same every day.
The real secret behind this strategy is defining a consistent routine that drives you to an automatic flow of actions. By doing so, you save your mental energy for more important decisions that you might take throughout the day.  Moreover, Daniel Levitin, the author of "The Organized Mind" suggests that, "Important decisions should be made at the beginning of the day" when we are fully charged, even though some of those decisions or tasks seem unpleasant to us.
If you need to avoid information overload, you are likely tired for a reason. It is your brain telling you to slow down so you can recover your energy and keep going. As well as your body, your mind also needs to take some breaks to process and filter what is important and what it is not. So, remember to take some breaks when you feel mentally tired.
5) PRACTICE MINDFULNESS
The first thing you should do if you want to deal with information overload is to try your best to stop making connections for a while. Seriously. Just forget about them. Take this time to slow down your brain activity and concentrate only on your body. This is an important step for practicing mindfulness.
Mindfulness is a process that helps us to find balance between our body and mind through meditation, which allows our thoughts to flow without any kind of judgement. The traditional meditation is the most popular method of mindfulness; nevertheless, it is not the only one, but, no matter what approach you adopt, it will demand patience and self-discipline to bring the results you need.
There are 4 different states of consciousness, detected as wave frequencies by our brain, and mindfulness helps us to reach them with more ease through consistent practice. The states are the following:
Beta – When we are awake and thoroughly conscious
Alpha – When we are relaxed, but still conscious about what is going on
Theta – When tasks become so automatic that you can mentally disengage from them
Delta – When we are sleeping and dreaming.
Once you understand how your body and mind operate in a relaxed state when meditating, you will be able to reduce the time required to get into those more relaxed states, such as alpha and theta while doing some of your stressful tasks.
Having that said, we can also use our focus to practice mindfulness when executing activities that we do not feel comfortable to do naturally. The best way to make this happen is to set easy goals to accomplish when finishing them, and try your best to establish a pattern to follow so you will have a better chance to induce your brain to a theta state and, consequently, reduce your brain's perception of information overload.
For example, when I decide to go cycling, I automatically set my brain to dedicate that time to 'think about my next article to publish'; therefore, after consistently following this procedure, within a couple of weeks my brain was automatically triggering this process every time that I grabbed my bicycle. Eventually, this activity became so natural that I was doing it without even noticing anymore.
What about you?
What have you done so far to manage your information overload?
Write in the comments below, and share this with a friend that needs those advices.